by: Olivia Laaper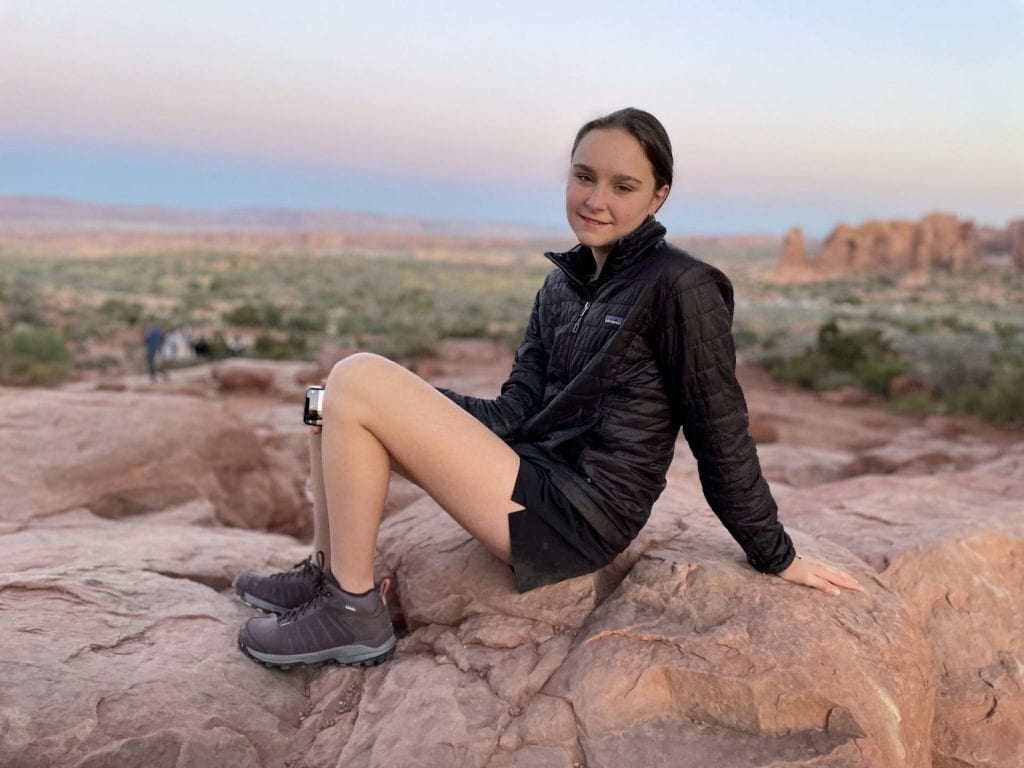 Hi! I'm Olivia Laaper and I am writing this week's middle school blog from the road with my family. For 5 weeks, my family and I are on an adventure traveling across the country. From May 15th- June 20th, we will be visiting places like the Red Rock Amphitheater and Park, Rocky Mountain National Park, Arches National Park, The Grand Canyon, and even Death Valley.
On May 15th we set out and left at around 9 AM from Duxbury, MA headed to Indianapolis, Indiana. This was going to be the longest car ride of the trip and we were ready to get going. We spent one night in Indianapolis, then we were off to Whitchita, Kansas, which was another 10 hours…phew! Now you might ask, why Kansas? Well, my dad had a lot of business there, so we all took the opportunity to join him, spending two weeks there and getting to see what he does and hang out with some pretty cool scientists and graduate students.
In between his work in Wichita, we are traveling all around to see other cool sites! The first excursion we visited was the Red Rock Amphitheater and Park, it was really cool. Our next adventure, we went to the Rocky Mountain National Park and got to see a lot of cool animals, like a moose, and elk and spent the day in the Rocky Mountain National Park. We then spent three days in Vail, Colorado, where we got to do some shopping (always fun) and went to a really great restaurant (yum!).
Our latest adventure after Vail was Moab, Utah. There, we spent three days hiking the Arches National Park. It was beautiful!! We got to Arches National park at around 5 AM, because it can get really busy, really fast. Since we got there so early we got to watch the sunset from one of the arches…gorgeous, we went on a couple of mile hikes, and went to many viewing sites that were breath-taking.
This has been such an amazing trip and we aren't even done yet. Next, we are going to the Grand Canyon. I am so thankful I get to have this experience with my family.